Bhupinder Singh
Founder & Group CEO
Bhupinder brings over two decades of experience in financial services, with 10 years of experience in steering Indian businesses. He founded the InCred Group in 2016 with an aim to build a world-class diversified financial services company; InCred Retail started in 2016 and InCred Capital in 2018. Prior to this, he was the head of the Corporate Finance division of Deutsche Bank and co-headed the Fixed Income, Equities and Investment Banking divisions for the Asia Pacific region.
Nitin Rao
CEO, InCred Wealth
Nitin brings over 30 years of experience in the banking and NBFC space, building flourishing private wealth businesses for premiere financial institutions in India. In his most recent capacity, he served as the CEO of Reliance Wealth Management. Prior to that, he was Group Head at HDFC Bank overseeing all-India Private Banking and Investment Product Distribution. He was instrumental in building the HDFC Private Banking network from scratch.
Venky Vishwanathan
CEO, Advisory & Capital Markets
Venky has over 20 years of experience in Wholesale and Investment Banking, with nearly a decade spent in building and running Indian businesses. Prior to joining InCred Capital, he was Deutsche Bank's Head of Capital Markets and Treasury Solutions, Asia and Co-Head of Corporate Finance, Asia, based in Singapore - a US$ 1 billion top-line business with 300+ bankers. He was previously the Co-Head of the European Financial Institutions Group with Deutsche Bank in London and held senior positions encompassing Structured Finance, Capital Markets and Corporate Finance.
Yogesh Kalwani
Executive Managing Partner - Product & Investment Advisory
20+ years of work experience in Wealth Management and Capital Markets businesses
He was previously the Head of Investment Services with BNP Paribas Wealth Management and Head of Investment products with HDFC Bank
Kuber Bhalla
Executive Managing Partner - UHNI/HNI
15+ years of experience in direct client and team management
Formerly part of the founding team at IIFL Wealth, built teams across regions over a span of 12 years. Started his career at Kotak Wealth
Holds a PGDM in Finance from Indian Institute of Management, Lucknow
Anuj Khanna
Executive Managing Partner - Alternate Channel
Partners Business
22+ years of experience in the Banking & Financial Services and Wealth Management
Previously held senior positions at Centrum Wealth Management, HDFC Bank - Private Banking, Kotak Bank, ICICI Bank, Ambit Capital and Anand Rathi Financial Services
Holds a Masters in Finance and Econometrics from Mumbai University and an MBA degree in Finance
Vivek Kapur
Senior Managing Partner
A seasoned private banker in the Ultra High Net Worth client space with almost 20 year's experience across India & UK.
Part of the initial team that set up the business in India for Barclays Private Bank in 2008. He was one of the youngest ever Directors in the 300-year history of the British private bank.
Started his career with DSP Merrill Lynch - Global Private Client Group in Mumbai. His team was managing the largest assets under management in India.
Rishi Suchdeo
Senior Managing Partner
20+ years of work experience in Private Banking and Wealth Management
Former Regional Director for L&T Private Wealth
He has also held various senior level positions at Aditya Birla Money - Wealth Management, Kotak Mahindra Bank - Priority Banking and HDFC Bank - Private Banking Group
Maheswara Reddy
Senior Managing Partner - UHNI/HNI
20+ years of work experience in Private Banking
Former Senior Director at ASK Wealth Management
Spent 16+ years with the Private Banking Group at HDFC Bank where he was the SVP II & Senior Regional Head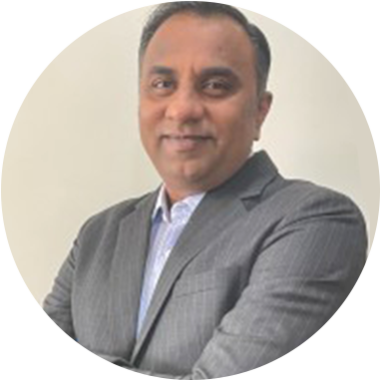 Srikant Ramachandran
Managing Partner
Over 20 years of experience with a stellar track record in leading teams and expanding business in the wealth management space.
Previously worked with Citibank India, ICICI Prudential Life Insurance and Bajaj Electricals.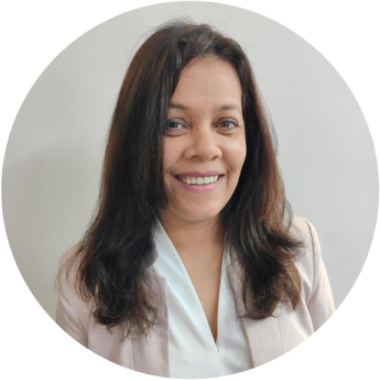 Sapna Joshi
Senior Managing Partner
A seasoned private banker with over three decades of experience in client management and leading teams with specialised expertise in Equity Research and Investment Banking.
Previously held senior positions at Avendus, Kotak and JM Financial.
Holds a Master's degree in Economics from Mumbai University.
Akshay Ohri
Managing Partner
More than 20 years of experience in Banking and Wealth Management across domestic and international markets.
Previously worked at senior management positions in Julius Baer, JM Financials, Centrum, ABN AMRO Bank N.V, Citibank and Standard Chartered Private Bank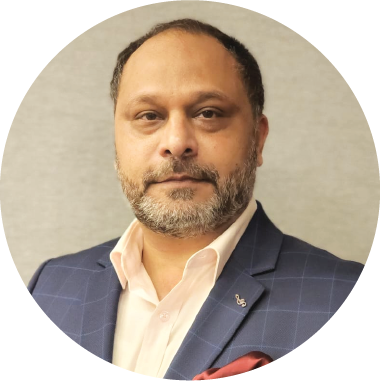 Maneesh Kapoor
Senior Managing Partner
A distinguished leader with over two decades of diverse experience in banking and wealth management.
He has previously held prominent positions with ICICI Securities Private Wealth, HDFC Bank, and was instrumental in establishing the Aditya Birla Group's wealth management division in Delhi and building the North & East business unit for Validus Wealth (now LGT Wealth India).
He holds a degree in Mechanical Engineering from Delhi and an MBA from Symbiosis, Pune.