Investment Solutions
We don't just claim to give you access to the best investment products in the market, we give you more than that
Mutual Funds
Alternative Investment Funds (AIFs)
Portfolio Management Service (PMS)
Corporate Fixed Deposits
Bonds
Financing Solutions
Easy access to financing options can be critical to portfolio strategy, especially in turbulent times
Whether your financial needs are long term or short term, simple or complex, with access to our in-house NBFC lending arm and reputed external tie-ups, you can avail multiple financing facilities. We can help you navigate the financing landscape and provide unbiased guidance.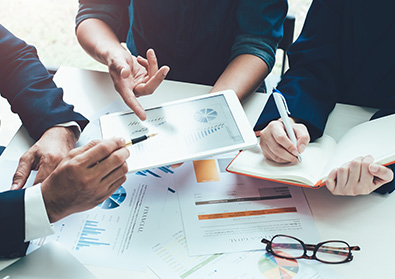 Wealth Transfer & Estate Planning
Wealth should be built for posterity, to serve the needs of the current generation and also, to secure the financial well-being of future generations
It follows that transfer of wealth and estate planning should be an integral part of your financial plan. We partner with the best to provide professional wealth structuring and planning for your wealth in India, including your assets in multiple jurisdictions, beneficiaries spread across the globe with a focus on family needs, asset protection, business and family succession, inheritance tax planning and more.
Will - drafting, registration and safe custody of wills
Trust Services
Executorship Services
Family Governance
Investment Banking
We bring bespoke solutions for corporations of all sizes on their most basic or complex strategic needs
With a complete suite of Investment Banking Solutions, offered through our group company InCred Capital, we are equipped to assist every business interested in M&A, fundraising and debt syndication services across sectors.
Corporate Finance
Mergers, Acquisitions, Divestments, Spin-off
Private Equity Raising
Structured Credit Advisory and Placement
Bond and Loan Syndication
Tech Enabled Portfolio Monitoring
We understand your need to be in control of your portfolio health
Every client at InCred Wealth gets access to a best-in-class sophisticated technology platform for advanced portfolio monitoring, anytime, anywhere, at the click of a button. With both the InCred Wealth App on your mobile device and a desktop version, you will be able to quickly assess the health of your portfolio and slice and dice it using various built-in charts, graphs and reports.
View More